Golden Tax Return Rules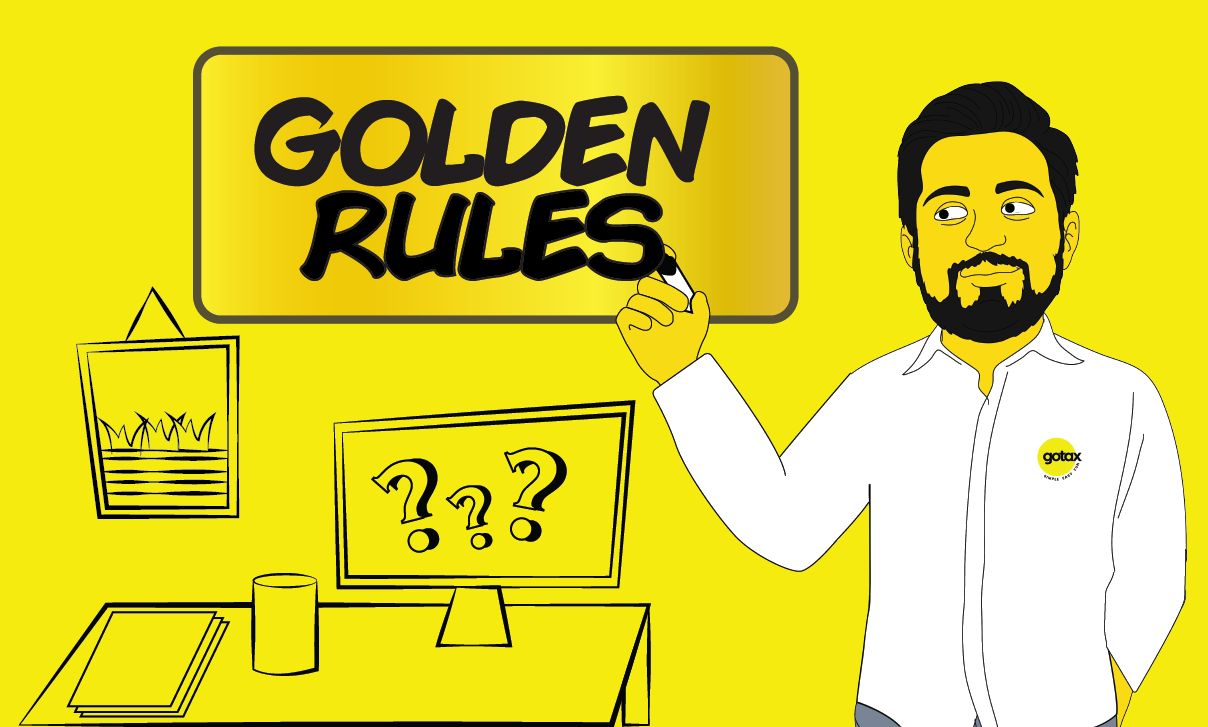 Let's start with the Golden Rules for our first timers…
Always remember the Golden Rules
Golden Rule #1
If you have to spend money to do your job, then keep the receipt!!!
Golden Rule #2
Use diaries or logbooks to record car, study, home expenses, phone and internet usage
Golden Rule #3
If you don't know then ask! It costs nothing to ask a question. If you can't ask now, write it down for later.
Golden Rule #4
Use GoTax Online, because we're actually great at what we do. And our fee is tax deductible – yippee! (Well, unless it's your first time… because your first time is FREE)
Golden Rule #5
That's enough Golden Rules for one day. So Golden Rule #5 is to look at Lemon Rule #1.
FREE Online Tax Returns for our first timers!
Start yours now!
Note that the information provided is general in nature and subject to change, please contact one of our professionals who can evaluate your circumstances and provide more accurate advice to your current situation.