Can't wait to do your income tax return? We can't either!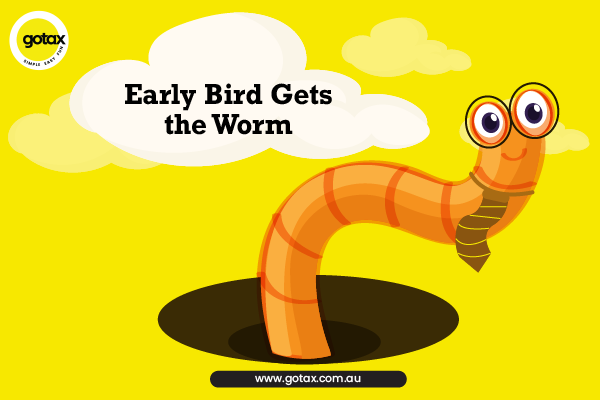 It's time to jump online and head to Gotax to do your 2020 Online Income Tax Return!
Simply select your occupation and off you go.
BEAT THE ATO'S SLOW PREFILL SYSTEM
If the only income you had for the year was Salary/Wages, this is for you:
Step 1: Make sure your boss has finalised your last pay for the financial year
Step 2: If your income has not electronically come through to your Income Tax Return, ask your boss for your final income and tax amounts for the year then enter these into your Salary & Wages section of your etax return.
Step 3: If your boss can't give you your final income and tax amounts, then send us a chat message and we can grab this info for you.
DON'T FORGET: THAT IF YOU WORKED A COUPLE OF JOBS DURING THE YEAR, YOU NEED TO INCLUDE ALL INCOME AMOUNTS. AND IF YOU RECEIVED CENTRELINK PAYMENTS, YOU WILL NEED TO WAIT UNTIL CENTRELINK ISSUES YOU YOUR INCOME STATEMENT.
Quick Income Tax Return = Quick Tax Refund!
Have fun! See you on the other side